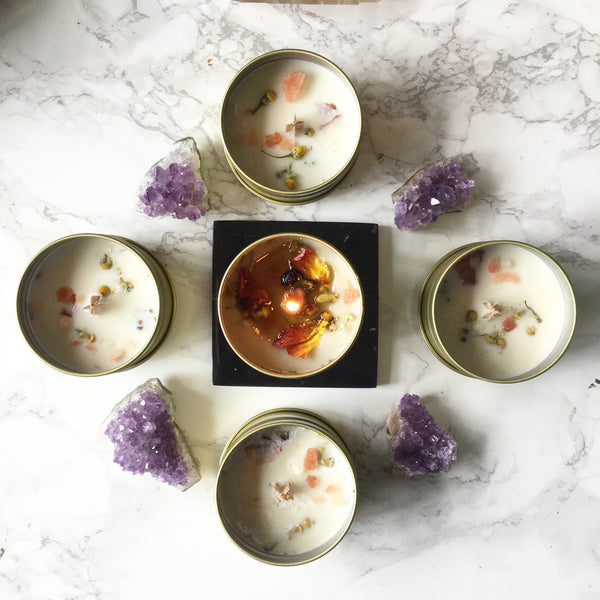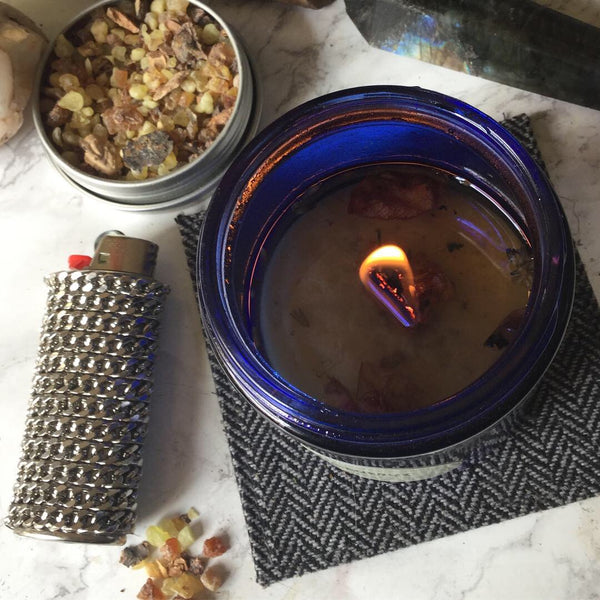 Beeswax Energy Candles (Organic)
100% Organic 

A handmade candle made specifically for your needs and wishes. Can be used as a massage oil with caution! Beeswax with USDA Certified Organic Essential oils as the scent! 
Choose between these options:
Love - A combination of herbs and oils to spark up the fire inside you to draw positivity and love. Think Jasmine, Lavender, and Patchouli.
Energy- The rose wolf special with our signature combo that we personally use at home. A mix of raw strength and gentle beauty. Think Frankincense, Lavender, and Citrus.
Tranquil - For those who need a break, featuring pure organic lavender oil infused into our soy wax. Providing a relaxing journey to tranquility.
Protect - A candle blend made for the chillier months. With hints of forest pine, cinnamon, and dragon's blood for a bit of earthy sweetness. 
Lust Dust - For those romantic moments to liven the mood up with Jasmine and Citrus.
Heal - For those who need time to reset. Blended with Sweet Orange and Bulgarian Rose. 
Chocolat - Imagine walking in a room where fresh baked brownies are being made! Create the same smell with organic cocoa essential oils! Our strongest scent! 
CUSTOM SCENT - Our newest option to allow a person al experience! Candles can be layered with different scents as a travel scent experience or prefer a single essential oil. Please leave what scent or scent journey experience you would prefer in notes at checkout or send us a message! 
 Each candle comes in a 9 oz glass jar or 3oz travel tin and can last up to 30-80+ hours! We use all USDA Certified organic essential oils and All Organic Paraffin-Free & Paraben-Free Beeswax. What you burn is put into the air and we want our candles to be toxin free. Not just for ourselves but for the earth. 100% Organic, every candle is hand poured in small batches for quality assurance  
Due to Covid-19 our candle wicks are made of wood or cotton depending on availability! Please add in checkout notes if there is a preference  
*Please note during the warmer seasons we can not be responsible if items are melted as a result from the heat during shipment. Tracking is provided with each order to ensure package arrival to avoid melting.
---