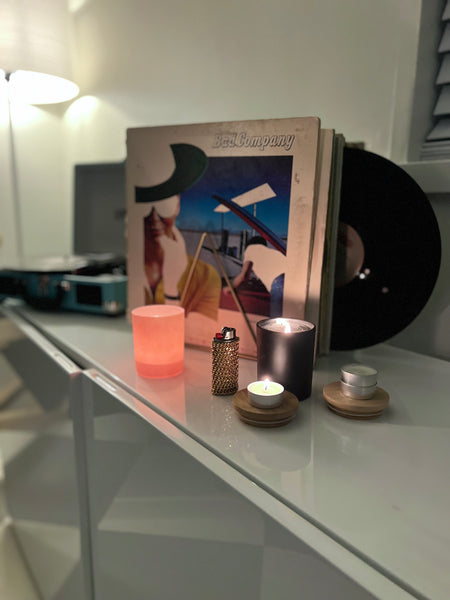 Tea Light Candles Set
Our best selling soy candles now in packs of 6 tea light form! Hand poured with organic essential oils! 


Choose from:
Variety : Sample one of each - Tranquil, Energy, Love, Heal, Protect, and Chocolat. 
Love - A combination of herbs and oils to spark up the fire inside you to draw positivity and love. Think Jasmine, Lavender, and Patchouli.
Energy- The rose wolf special with our signature combo that we personally use at home. A mix of raw strength and gentle beauty. Think Frankincense, Lavender, and Citrus.
Tranquil - For those who need a break, featuring pure organic lavender oil infused into our soy wax. Providing a relaxing journey to tranquility.
Protect - A candle blend made for the chillier months. With hints of forest pine, cinnamon, and dragon's blood for a bit of earthy sweetness. 
Heal - For those who need time to reset. Blended with Sweet Orange and Bulgarian Rose. 
Chocolat - Imagine walking in a room where fresh baked brownies are being made! Create the same smell with organic cocoa essential oils! Our strongest scent!